CND Vinylux Weekly Polish is made by the same people who created the infamous CND Shellac. It is basically a nail polish that will last you up to a week with the proper care. However CND Vinylux is no ordinary nail polish and I am gonna give you all the low down in this post.
LEFT TO RIGHT: CND Vinylux Weekly Polish Blue Eyeshadow, Banana Clips and Ecstacy.
Because CND Vinylux is self-adhering they don't actually require a base coat meaning less work and quicker drying time. It is important to note that even without a base coat the CND Vinylux colours won't stain your nails. Amazing right?
LEFT TO RIGHT: CND Vinylux Weekly Polish Blue Eyeshadow, Banana Clips, Ecstacy and Weekly Top Coat.
I use CND Vinylux pretty much every single day in my job and it is a total dream to work with. The colours are so pigmented and really intense. Generally speaking you will get away with two layers but the very odd yellow, nude or soft pink may require a third layer. The trick with CND Vinylux is to apply it in super thin layers and allow adequate drying time between layers. By doing this your nails will dry all the quicker in the long run.
CND Vinylux Weekly Top Coat
It doesn't stop there. The real superhero in the CND Vinylux range in my opinion is the CND Vinylux Weekly Top Coat. It is no ordinary top coat because it actually strengthens
with natural daylight. The CND Vinylux Weekly Top Coat is so super shiny and the perfect way to finish off your manicure. I have found that by following the tips above my CND Vinylux Weekly Polish manicure will dry 100% in about 8-10 minutes. That is pretty damn quick infairness!!
Earlier this week I was sent out some of the shades from the new collection ''New Wave''. I was given Banana Clips, Blue Eyeshadow and Ecstacy. Also available in the new collection is Video Violet, Pink Leggings and Jelly Bracelet. If you are more of a CND Shellac girl then don't worry they are all available in that to.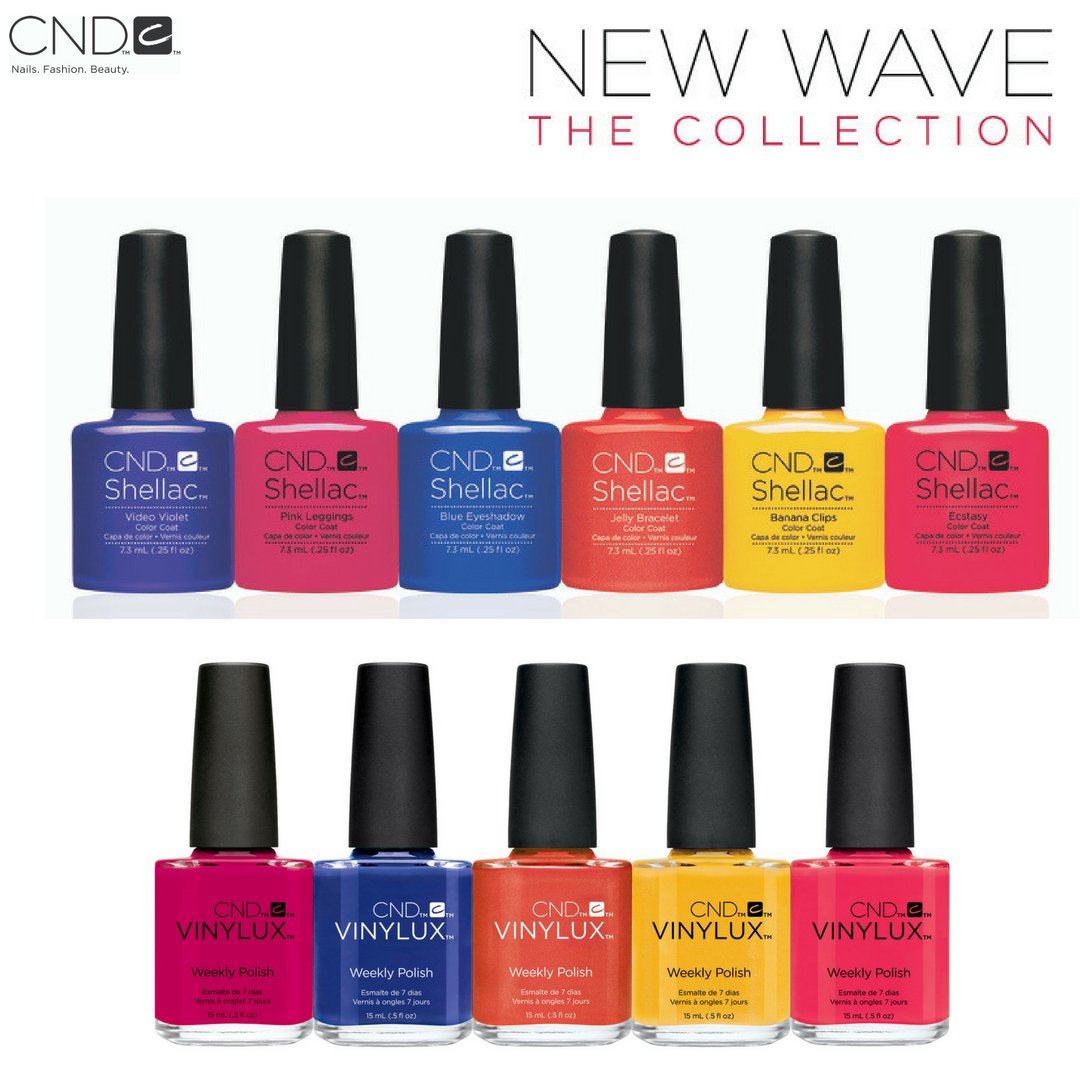 CND Vinylux Weekly Polish Banana Clips
CND Vinylux Weekly Polish Blue Eyeshadow
CND Vinylux Weekly Polish Ecstacy
To locate a salon near you that uses CND Vinylux Weekly Polish click here. Alternatively you can purchase these CND Vinylux Weekly Polish shades and loads more from www.creativehands.ie.