If you are reading this post you are probably kind of panicking about what to get your significant other as a last minute Valentines gift. I have some really simple, effective and affordable gift ideas.
Breakfast in bed.
Who doesn't love breakfast in bed? It's simple, quick and easy but so thoughtful.
A homemade coupon book.
Homemade coupon books have gotten me out of a last minute panic more times that I am happy to admit! Some coupon examples would be cinema dates, a candlelit dinner, maybe some housework? They can be as clean or as not so clean as you like. Let your imagination run wild!!
A sweet hamper.
Run to the shop and buy their favourite sweets, throw them in a cute box and you are done! Easy peasy!
A picture in a frame.
It costs less than 50cent to print a photo and Dealz literally do the most gorgeous photo frames for like €1.49!!
Balloon messages.
Buy a load of balloons, a helium pump and tie a little note to the end of each one. You could write a happy memories, something you love about them etc.
A bubble bath.
Like you can't go wrong with a really hot bubble bath. Add chocolate, strawberries and candles for extra brownie point! Josh does this for me on a regular basis and it is always so sweet and thoughtful.
Buy them a magazine subscription.
If he or she has a favourite magazine that they purchase every month you could subscribe them to it. It would be like a little mini present every month. I bought my sister a STELLAR subscription for her birthday and she loved it. If you are strapped for cash this week you could always make up a little certificate thing saying you are subscribed to (insert magazine name) and subscribe them next week. They would never know!!
A board game night.
Buy a load of sweets and whip out the board games. It may end up in a row like most games of monopoly in my house but it's always good craic regardless.
Bake something.
If like me you are useless at baking then just grab a Betty Croker ready mix box. The brownies are GORGEOUS. All you have to do is add a few small ingredients. They are so easy!!
New PJ's.
It could very well be just me but I love the feeling of having both new pyjamas and new bed sheets on the bed. There is just something so relaxing about it.
A romantic road trip.
Get into the car, loaded with sweet treats and go somewhere you have always wanted to go. Maybe to a cafe or to the nearest beach for a walk.
Make a romantic CD.
This is so old school but it would be super easy and super quick to make a CD of your songs. Every couple has songs that represent their relationship. For bonus points customise the cover with a photo of you both.
Make a scrapbook or photo album.
You could go wild with this one. It could be just random photos here and there or you could organise them to kind of tell a story. I think I might do this one just to have it.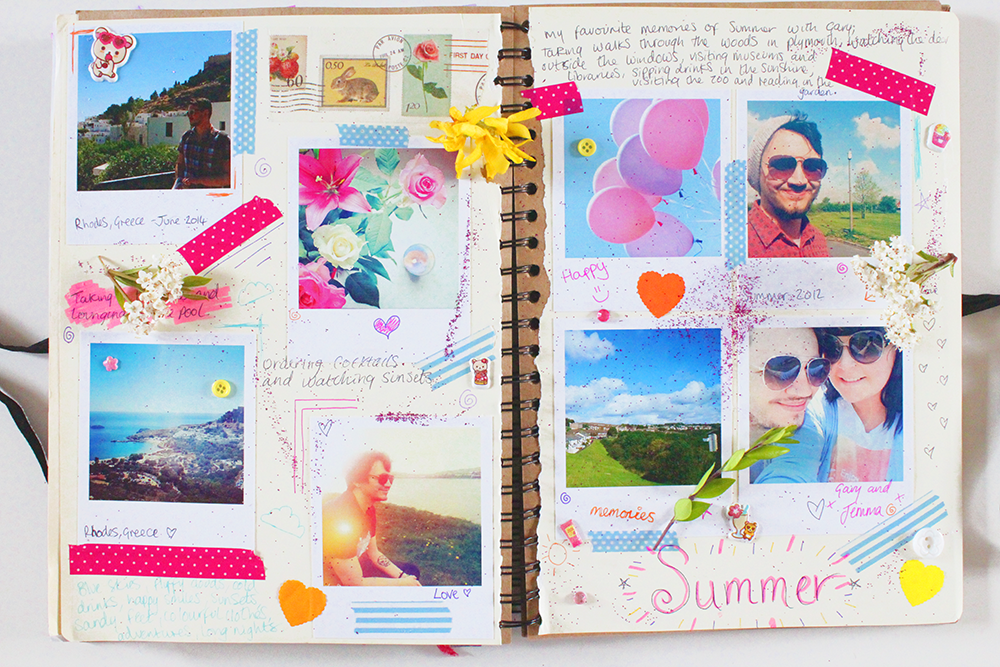 I hope atleast one person found something helpful in this blog post. If you have any other gift ideas to add the my list then let me know!