My Beauty Career
Hey girly girlos. Today I am writing something a little bit different but they idea struck me so I am gonna roll with it. I get asked by lots of you about my beauty training especially when I post photos of my nail art creations so I decided to do a blog post on where I got my qualifications and what I like and love about being in the beauty industry.
So I left school and went to college in Newbridge, Co. Kildare where I studied Beauty & Body Therapy. I loved it. It was the most fun ever. I had a really good teacher called Sinead and an incredible bunch of women of all ages in my class. Off I went to live away from mammy and daddy for the first time and I was only 17!! At the time I thought I was old and class, now I realise I was only really a baba!!
Anyways the first thing you need to know about Beauty & Body Therapy is that it is hard, really hard. I remember sitting with a few of the girls I was close with when we were given our books and we were like ''What the f*#k is this? Where is all the nail polish, makeup and fake tan?'' This is an incorrect illusion people have about beauty courses. It isn't all doing treatments, having great lols and going home a stunner. We had to learn everything about the human body, muscles, bones, body systems you name it and it was tough. It requires quite a lot of study. My tips to anyone thinking of doing it or currently doing it would be to stay organised and keep on top of things. If you learned about the heart that day go home and study the life out of it because if you leave it, it only builds up and gets more difficult.
PIC SOURCE: Google Images
In this course we covered pretty much everything. We done facials, waxing, tinting, manicures, pedicures, tanning, makeup, massage, figure analysis...everything!! When it comes to exam time you do a few written exams and then a practical exam where you are given a client and have to do various beauty treatments under the supervision of an examiner. It sounds nerve wreaking and I was nervous going in but honestly it's fine. The examiner wants you to do well so never panic!! It's all in there somewhere.
After this course myself and one of my classmates (who is an amazing and fab friend) decided we would head off to Carlow to become Makeup Artists and Nail Technicians. We moved in together in a gorgeous apartment and we just loved our course. It was entitled ''Makeup Artistry and Nail Technician'' in Carlow Institiute Of Further Education. I will be honest and admit that it was the nails I loved the most. I liked the makeup to but anyone who follows my blog regularly will know I am nail obsessed. We done loads of fun and creative makeup looks followed by photoshoots and in the nail end of things we covered manicures, pedicures, gel and acrylic. Again we had lots of theory work to do on learning the structure of the nail and about all the various infections and diseases they can carry and get. For me, that is kinda they boring end of it. I know how incredibly important it is but all I wanted to do was have the craic and try out some nail art designs.
Being honest, I would say about 80% of my nail art is self thought. It's from seeing designs and wanting to try and perfect them. I remember seeing a Cath Kidston handbag one day and thinking right I wanna learn how to do those flowers and after that I was constantly asked for them. I was practically drawing them in my sleep!! I have done lots of smaller courses here and there including CND Shellac training with the Creative Academy and a one stroke nail art course with the incredibly talented Anna from Nail Artists Cork.
To date, I have worked in a few different salons including my own little beauty room I had at home. Initially this was set up for me to work on family and friends to perfect the trade but word spread so I began booking appointments and running my own little business from what was our spare bedroom. I transformed it into a cute, relaxing little beauty room and I had so many laughs and chats with lots of amazing women. Leaving this behind to move to Cork was sooooo difficult. It was my baby and I loved it but on the bright side of things there is nothing stopping me from building up another little beauty bizz someday!!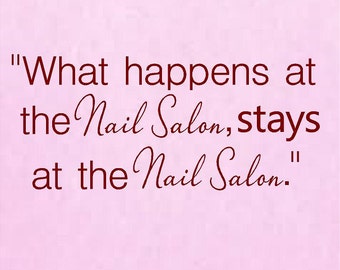 So I hope you found that helpful or informative. Working in the beauty industry is challenging and tiring but it is also super girly and a lot of fun.